Sept, 2011 Newsletter
Professional Servicers Organization of California Newsletter
| | |
| --- | --- |
| September,  2011 | Volume 64 |
PRESIDENT'S MESSAGE
PSOC is an organization of repair professionals for the appliance and electronics industry.  PSOC has been a strong voice for independents since 1955. Our mission is to help our member obtain all the necessary tools to enable them to provide their customer a great service experience while making a reasonable profit.
At our annual convention we have programs in place for government education, manufacturer relations, as well as business and technical training. We pioneered quite a few of technical tests including criteria for a professional repair center.
The association benefit I value the most has been networking with not only other repair professionals, but with manufacture reps, parts distributors, and servicer contract companies I have met throughout the years.  These people who are involved with the organization are making a difference with their involvement and with their dues.  Without them PSOC would be silenced forever and would in fact cease to exist. To prevent that, we must work together and cooperate with each other for the betterment of our industry and the protection of the lifeline of our very existence, that being the consumer.  
PSOC has taken on every challenge to protect the well being of the industry and the consumer including going to the Supreme Court to fight for repair parts.  We helped create changes in the contract industry which ultimately removed unscrupulous practicing companies. All too often today the contract company's actions are hurting the service industry. These company's need to stop pulling labor rates out of the sky and start negotiating based on the CODB plus a reasonable profit. They claim to use an "average" cost for repairs when they should be using the COD average versus their take it or leave it mentality.
I mention a few of these Association accomplishments because plain and simple we are in jeopardy of losing our voice.  Our Association is not exempt from the same failing economy we all face. PSOC depends on dues and proceeds from our convention to cover our operating costs. Dues invoicing will be going out soon and without your membership we will not be able to continue.  If you value this association, what it stands for, and what we can do together please don't let it go by the wayside.  "We need your help."
This past year has been a challenge not only for the repair professional, but the manufacturer that still cares for the customer, and the parts distributors that feel the pinch as well.
Today we face a greater challenge than before. There are far too many offshore manufacturers and service contract companies that have forgotten about customer service.  They manufacture, sell a contract and try to provide service with little to no parts (or expect us to use used parts), and in many cases parts are defective, no longer available, or we experience lengthy backorders.  The very customer they spend millions to attract suffers their failures.
America is no longer a manufacturing country accept for a few still building product here.  But it's up to us to see that we are still a country of repair professionals.  Just because manufacturing has eroded that does not mean service should erode as well.  All manufactures should embrace the concept of Panasonic and Subzero; "Take care of the customer at all cost". These two companies have empowered their repair professional partners (ASC's) to provide the best service experience to the customer when needed. They consider their ASC's an asset not a liability or a necessary evil. They provide the ASC's with every tool necessary to make their customer happy.  This dedication will certainly lead to loyal "brand conscious" customers.
We repair professionals seem to be first in line for their cost cutting measures. They cut our rates, our training, etc, etc, etc.  It appears when these decisions are made we are not part of the calculation. I want to remind all of you that we are the point of contact for the customer. After all don't we advise our customer's when a product is not worth repairing, don't we recommend brands, places to purchase, and aren't we often asked if extended warranties are worth the money?  We have a large influence over market share.
It is time for every sector of the industry to come together and figure out what direction would be the most effective one to provide the consumer the best service possible while allowing all of us to make a profit. The consumer should not suffer.
To the repair professional PSOC is providing an avenue for you to voice your concerns."If you don't like what is happening to our industry, you are most welcomed to join with us at our next town hall meeting and share in the discussion." Together we can make a difference.
We are conducting town hall meetings throughout California.  Our first meeting was held in Fresno. The main concerns were 1) parts 2) Compensation 3) Background checks and 4) Professional image. We are convinced that these concerns will be similarly voiced in subsequent meetings. After our final meeting we will share the information with everyone. 
Eloy Fierro
PSOC President
Four Steps to a Timeless
                 Business Strategy
Sit back and relax. Go ahead and loosen your necktie a bit, but don't throw it away. It's not going anywhere. The necktie has become a timeless symbol of professionalism and success. But why?
The history of the necktie is somewhat elusive. It would be Neither assumption appears anywhere in the necktie's history. In fact, the history of the necktie (at least the quick online research anyone can do) reveals no functional purpose for this now-standard business attire. Instead, this iconic piece of formal business clothing appears to be a simple fashion statement traced back to King Louis XIV of France. I guess the rationale is simple enough to understand. If a King does it, why shouldn't everyone else? 
It sounds silly now, cinching a strip of fabric around your neck every day because Louis XIV thought it was fashionable back in the 1600s. Still, we do it. In fact, we seem to follow the lead of King Louis XIV more than we follow the lead from today's "kings of business," those companies that prove a timeless business strategy, philosophy, and approach-which has nothing to do with fashion and everything to do with purposeful service.
easy to assume that it was inspired by some functional purposes-maybe as a cloth used to wipe sweat from a brow, or some fancy upper-class bib.
Take a look at the companies getting all the attention for their success today. What timeless strategy do they deploy? Disney (DIS) has proven it's here for the long-haul because it focuses on bringing people joy, with every team member "on cast" to provide a safe and satisfying show. Zappos, although hip and trendy, has focused all its attention on stellar service, a strategy as timeless as business itself. Or study Apple (AAPL), with its progressive innovation focused on delighting the customer and with Apple Stores that blow the minds of visitors, delight the eyes of customers, and lock in the loyalty of long-term fans with a service experience that promises and delivers.
Or consider IT service provider Wipro. The company (which I should disclose is one of my clients) chose to focus on uplifting its service, transforming its reputation from that of one of many "low-cost offshore suppliers" into one widely regarded for "customer-centric" leadership and expertise.
How can you make your business timeless?
1. Serve at all levels: Big things often start with big people, such as a king. Service isn't a department. It's a mindset. Your leadership must be fully engaged in this mindset and make service fashionable by setting the example. If you want your people to wear an iconic "necktie" of excellent service, you should wear one yourself.
2. Focus on relationships: Regardless of what you sell, you're in a service relationship with your customers, your employees, and your team. Policies, procedures, and rules don't mean much if they don't add value "in service" to another human being. More empires have been squashed by the lethargy of their own bureaucracies than by their enemies.
3. Enrich, empower, and educate: The entire foundation of commerce is the exchange of value between people-it's all service. Empower your people through effective service education. It will enrich their lives and your bottom line.
4. Pace yourself: Service will outlive the latest flash or fad, so jump in for the long haul and don't look for a quick finish line. Maintain a strong service focus and make adjustments as needed along the way. Because when it comes to service, there's never a point when you can't improve, and there's never a day when your customers won't appreciate it.
Ron Kaufman is a global consultant who specializes in building service cultures. He is the author of UP! Your Service and 14 other books. His firm, UP! Your Service, has offices in Singapore and the U.S.
               American Shoppers Spend More
for Good Service
Credit: Dreamstime.com
Now that American consumers are beginning to shake off the recession, small business owners need to be on top of their customer service game. That's because Americans are placing an even greater premium on quality customer service this year, according to an American Express survey.
The survey found that 70 percent of consumers are willing to spend an average of 13 percent more with companies they believe provide excellent customer service.  This figure is up substantially from 2010, when 58 percent of consumers said they would spend an average of 9 percent more with companies that deliver great service.
Despite the greater value Americans are placing on customer service, many businesses don't seem to be making the grade with consumers, the survey found.
Sixty percent of Americans believe businesses haven't increased their focus on providing good customer service and, of that group, 26 percent think companies are actually paying less attention to service. The good news is that 81 percent think small businesses do a better job of providing good customer service than large businesses do.
"Getting service right is more than just a nice to do; it's a must-do," said Jim Bush, executive vice president, American Express World Service.  "American consumers are willing to spend more with companies that provide outstanding service, and they will also tell, on average, twice as many people about bad service than they are about good service. Ultimately, great service can drive sales and customer loyalty."
The cost of bad service
Americans vote with their wallets when they encounter poor service. The survey found that 78 percent of consumers have abandoned a transaction or not made an intended purchase because of a poor service experience. On the other hand, the promise of better customer service is a draw for shoppers: 59 percent said they would try a new brand or company for a better service experience.
Service can also be the catalyst for both positive and negative word of mouth about your business. Americans say they tell an average of nine people about good experiences, and nearly twice as many (16 people) about poor service experiences.
"There are many who subscribe to the convention that service is a business cost, but our data demonstrates that superior service is an investment that can help drive business growth," Bush said. "Investing in quality talent, and ensuring they have the skills, training and tools that enable them to empathize and actively listen to customers are central to providing consistently excellent service experiences."
The survey was conducted in the U.S. and nine other countries exploring attitudes and preferences toward customer service.
---
Look Out 3D Glasses, Here Comes 3DFusion's NO Glasses 3DTV
ITHACA, N.Y., Sept. 12, 2011 /PRNewswire/ — (http://www.3dfusion.com) Out of the Lab and into the Marketplace. Ithaca N.Y., home to Cornell University and scores of major technological breakthroughs, including the Wharton's 1st Silent Films, has now given birth to another major entertainment / scientific advancement.
3DFusion's first to market, stereoscopic Broadcast Quality, Glasses-Free 3D television platform has been installed at The Shops at Ithaca Mall as a fully operational 3D Advertising Promotional Kiosk, displaying 3DFusion's proprietary 3DFMax™ stereoscopic content. This 3D digital signage-advertising platform is the first of its kind in the U.S.
This world-class, NO Glasses, "Picture Perfect", 3D Digital Signage application in a Retail environment, is stopping shoppers in their tracks as it displays breathtaking 3DFMax™ 3D content. Onlookers are stunned by the sudden realization that they are seeing 3D as they come within eyeshot of the four LCD 3D panels on the Kiosk.
Reactions ranged from;
"WOW, When can I get one? "I want one in my home,"
"This is crazy, I can't believe that I am seeing 3D," to
"It doesn't make me dizzy, no headache", … "I can stand anywhere." " I thought everybody said this was 10 years away?", "Mindblowing".
3DFusion President and Ithaca resident Steve Blumenthal installed the unit locally in Ithaca, as it is an ideal central N.Y. community from which to evaluate a Digital Signage BETA Pilot. The 3DFusion 3D AD Kiosk Pilot will consists of 20 3D Auto Stereoscopic Displays (ASD) mounted on 5 POS Kiosk units, located at various Central N.Y. Malls and commercial centers. 3DFusion plans to expand the 3D AD Network nationally to 1000's of ASD units in all 25 major demographic regions, reaching 100's of millions of repeat viewers annually.
Blumenthal added, "We are now ready to enter the marketplace with sales of both 3D-glasses-free screens and software tools that are competitively priced, user friendly, and operational as a 'Turnkey' commercial package." Pricing is available upon request. Please contact bizdev@3dfusion.com.
Quoted 3DFusion C.E.O. Ilya Sorokin, "By being the only 3DTV platform to be Math based, creating a 'fusion' of PC driven algorithms and classical 3D pairs, we are in the unique position of now bringing to market the only credible Broadcast Standard ASD 3DTV solution, and the response from the 3D industry professionals has been phenomenally positive."
Rodolfo La Maestra, Senior Technical Director for HDTV Magazine, wrote earlier this year:
"So which was the best looking glasses-free large screen 3DTV? Who was the 3D-glasses-free queen of CES? Not Sony's 56″ 4K, or 46″ 2K LCD panel prototypes shown with floor platforms that wisely limited the viewing area/angles. Not the 65″ and 56″ LCD models from Toshiba shown with fixed feet marks on the floor (so you better not move)…. Not even LG. The best looking large screen 3D image without using 3D glasses to my eyes was the one demoed by 3DFusion…" (www.HDTVMagazine.com)
And Matt Brennesholtz, Technical Editor and Analyst for Insight Media and Display Daily, penned the following:
"The 3D Fusion display is the one I was thinking of when I said autostereoscopic displays were good enough for digital signage. Their display not only had acceptable resolution and few AS3D artifacts as you moved around but it had excellent color, brightness and contrast.
(At the Best Buy Times Square Theater Bon Jovi concert, 3DFusion had 4 3DFMax ASD units on display)…."I saw the Bon Jovi video images and they looked good. Very good, in fact….
"I would say if 3D Fusion AS3D is good enough for Bon Jovi fans, it is good enough for football fans (in Sports Bars) and advertisers." (www.insightmedia.info )
The shoppers at the Ithaca Mall heartily agree, Steve Blumenthal after talking with Mall Shoppers observed, "In 3D the Advertising is Entertainment. We tend to underestimate how much pleasure people get from watching comfortable 3D. The enjoyment, the 'fun' of glasses-free 3DTV is it is effortlessly entertaining, especially when it doesn't strain your eyes to look at it. Recently a former Marketing 'Giant' from a major PC company, told us that we should call it 'TRUE-3D', because it looks like the real world, it's that good."
For all inquiries, please contact: Stephen Blumenthal; email stephen3d@mac.com or bizdev@3dfusion.com or call 607-339-6098
3DFusion Corp. 110 Wall St. Suite 7-2, N.Y., N.Y. 10005, info@3dfusion.com
About 3DFusion Corporation (Download 3DFusion's Hi-Res Logo)
Recent 3DFusion 3DTV installations include the Las Vegas Mirage Hotel, the Grammy Museum in LA and the soon to be announced 3DFusion induction into the University of Southern California Entertainment Technology Center, the world renowned ETC in Los Angeles. 3DFusion will be displaying their latest 3DFMax technology advancements at the 3D Entertainment Summit show, in Los Angeles, September 20 to the 22nd.
3DFusion is a New York City corporation offering market-ready patent-pending auto stereoscopic (glasses-free) 3D display technology. In addition, the company is bringing to market state-of-the-art 3D content players and intelligent 2D-to-3D content conversion technology. The main concentration is on a few 3D-innovation-ready verticals such as 3D digital signage and content conversion for 3D cinema/broadcasting with glasses. 3DFusion live camera capture and ASD displays, are supported by a full line of technology offerings from content conversion tools, to video game plug-ins, to post production editing suites for 3D content conversion and creation. These products are being commercialized and readied for eventual consumer market distribution.
INDIANAPOLIS–(BUSINESS WIRE)–CEDIA – Pioneer Electronics (USA) Inc. today introduced three new Blu-ray 3D players designed for the ultimate home theater experience.
The new line consisting of the Pioneer BDP-140 and two Elite branded models, BDP-52FD and BDP-53FD, provides unrivaled picture and audio quality that's expected from Pioneer in addition to an array of features including improved loading times, wireless capability (AS-WL300 required), and audio and video streaming from Pandora®, YouTube® and NetFlix®. Additional features include high definition audio and video playback from both USB and DLNA sources.
"An excellent home theater experience starts with the source so it is extremely important that we implement the highest quality audio and video reproduction with the latest technologies and features. These new players let you access audio and video content from a variety of online and other personal sources so you're never restricted to just your disc-based movie library," said Chris Walker, director AV marketing and product planning for the home entertainment division of Pioneer Electronics (USA) Inc.
Built with a focus on high-quality audio and video reproduction, the new players offer pristine 1080p picture as well as 3D video output with the latest HDMI 1.4a, allowing for passage of the high data transfer rate required by the Blu-ray 3D format. Additionally, all three models can up convert standard definition video sources to 1080p resolution for optimum image processing that delivers clear, sharp images with reduced image noise. Additionally, 36-Bit Deep Color support with compatible content and displays features smooth gradation steps with more accurate color precision and adds to overall high-quality color reproduction.
Each model also supports the latest high-quality audio formats including DTS-HD Master Audio, Dolby TrueHD and Super Audio CD. Pioneer-exclusive technologies also improve the audio experience, a critical component to completing a fully immersive 3D experience. The Elite models offer Precision Quartz Lock System (PQLS) Bit-Stream Multi-channel for jitter-free reproduction of Blu-ray Disc, DVD-Video/Audio, Super Audio CD and CD content. When paired with a compatible Pioneer A/V receiver, PQLS precisely syncs the audio signals between the components for a true-to-life listening experience.
The Elite models feature superior build quality and Pioneer's new Sound Retriever Link and Stream Smoother Link features. These two new features detect the bit rate of both audio and video content and if necessary will send a command to a compatible Pioneer receiver to activate the Sound Retriever or Stream Smoother feature. The Sound Retriever feature enhances compressed audio files by restoring critical data lost during the compression process, while Stream Smoother enhances compressed video files to reduce compression noise and establish more detailed, finer images. The Stream Smoother technology is especially helpful with low bit-rate video sources originally intended for viewing on small screens such as smartphones.
The BDP-53FD provides an extra HDMI output, Layered Chassis Construction and further enhances video quality by integrating the award-winning Marvell Qdeo video processor. Pioneer's QDEO implementation allows for greater picture quality adjustments and enhanced up-scaling of lower bit-rate video content.
For convenient control of the home theater system, Pioneer's free iControlAV2 App turns various smartphones and tablets into fully functioning remote controls for the new Blu-ray 3D players. When the players are connected via Ethernet to a wireless router, the app allows users to control basic functions of the players. Pioneer's iControlAV2 App is available for the iPad, iPhone, iPod Touch and for select Android devices. Full details of the iControlAV2 App can be found in the Apple App Store or Android Market.
The Pioneer BDP-140 is available for a suggested retail price of $199. The Elite BDP-52FD, featuring an RS-232 port for custom installation access and control, is available for a suggested retail price of $399. Featuring an armored chassis, the Elite BDP-53FD is available for a suggested retail price of $499.
About Pioneer
It all began with a passion for music that Pioneer founder Nozomu Matsumoto hoped to share with the world. He started Pioneer in 1938 as a specialty speaker company, building products out of his garage. Today, Pioneer's Home Entertainment and Business Solutions Group continues Matsumoto's enthusiasm, developing award-winning audio and video home theater products including A/V receivers, Blu-ray Disc™ and DVD players, and speakers. Long-standing partnerships and collaborations with the creative community have provided Pioneer unique insight in its quest to capture the purity of a movie or musical artist's original vision into its broad range of home entertainment products. The company's brands include Pioneer® and Elite®. More details can be found at www.pioneerelectronics.com.
PIONEER, the PIONEER logo and the ELITE logo are registered trademarks of Pioneer Corporation.
Apple, AirPlay, iPad, iPhone, iPod, iPod touch and iTunes are trademarks of Apple Inc., registered in the U.S. and other countries.
Sincerely,

Charlene Moreno
Professional Servicers Organization of California
HALLOWEEN IS NEXT MONTH. DON'T FORGET THE CANDY! 

If you are interested in serving on our board please let us know.  We have advisory positions available and would welcome the opportunity to speak to you!

Jim Rushton has resigned as President of PSOC. 
We would like to thank him for his dedication to this association and the service industry.  He will be missed by us all.
  WHIRLPOOL HITS
150 MILLION MARK,
HAS PLANS FOR 100TH ANNIVERSARY
CLYDE — When Whirlpool Corp. started making machine washers in 1911, William Howard Taft was president and drivers raced in the inaugural Indianapolis 500.
The company will celebrate its 100th anniversary in November, and Whirlpool marked the occasion this month with the making of its 150 millionth washing machine.
Bill Wilkerson, a business unit manager at the 2.4 million-square-foot Clyde plant, said the company knew a couple of days before hitting the 150 million mark that it was close to another milestone.
"We do make a big deal out of our milestones," Wilkerson said Monday.
Whirlpool started out as the Upton Machine Company, founded by Lou and Emory Upton in St. Joseph, Mich., to produce electric motor-driven wringer washers.
It will celebrate its 100th anniversary Nov. 11.
Wilkerson said the company introduced its new Duet washer and launched a redesign of its Legacy model in the past year.
At the Clyde plant, which has about 3,200 employees, there were about 120 people on the assembly line, plus support personnel, who produced the 150 millionth washer.
"Literally, it takes hundreds of people to make that washing machine," Wilkerson said.
The company plans to offer tours for employees' family members during the 100th anniversary celebration, he said.
HITACHI RESULTS;
APPLIANCE/CE BUSINESS STILL HURTING FROM EARTHQUAKE AFTERMATH 
Hitachi, Ltd. (Tokyo) reported revenues of 2,150,693 million yen (approx. US$26,552 million) in the first quarter of its fiscal year 2011, flat when compared to 2,152,566 million yen in the same quarter a year ago.
Hitachi's Digital Media & Consumer Products segment includes businesses making and selling home appliances, consumer electronics, and HVAC equipment. Digital Media & Consumer Products had revenues in the first quarter of 233.1 billion yen (approx. $2.878 billion), down 9% from the first quarter of the previous year. Operating income was 3.2 billion yen (approx. $41 million), down 3.8% from the first quarter of the previous year.
Lower optical disk drive sales were the result of parts and components shortages resulting from the earthquake. Year-over-year sales revenue from flat-panel TVs were down due to lower sales prices.
Helping offset the decreases to some extent: room air-conditioners posted higher sales, mainly in Japan, spurred by demand for upgrading to energy-saving models.
Hitachi also operates in a number of other industries. In the quarter, which ended June 30, 2011, Hitachi as a whole had operating income of 52,403 million yen (approx $647 million), down 36.0% from 88,475 million yen in the same quarter last year. Net income was 16,265 million yen, (approx. $201 million), down 101.2% compared to 117,468 million yen in the same quarter a year ago.
Hitachi described the operating environment as harsh during the quarter, with the company and Japan as a whole still dealing with the aftermath of the Great East Japan Earthquake of March 11. Power supply restrictions, disruptions to supply chains for parts and components, and other factors were still factors during the quarter.
Hitachi Group suffered damage to a large number of buildings and production facilities but said that, as a result of cohesive group-wide efforts, production had resumed at most sites by the end of April 2011.
Bosch Calls Its Dishwashers Quietest and Most Efficient in
Bosch's flagship model, the 800 Plus dishwasher runs at a near silent 39 dBA, with 18 sound reducing technologies including a solid molded base, three sound muffling layers and an ultra-quiet drain pump. Its "InfoLight" projects onto the floor so that homeowners know when the dishwasher is on.
e 800 Plus also is the most water and energy efficient dishwasher using 97 percent less energy than the federal standard. ActiveWater design, a flow through water heater, and a half load option all contribute to the  800 Plus being able to use just two gallons of water for the cleaning power of 1300.
With the kitchen serving as the center of many homes, we know how important it is for dishwasher noise to seamlessly blend into the background. While Bosch dishwashers have become synonymous with quietness and efficiency, we challenged our engineers to take our commitment one step further with the new Bosch 800 Plus dishwasher," Michael Traub , president and CEO for BSH home appliances, said in a statement.
The Bosch 800 Plus dishwasher is available for an MSRP from $1,399 to 2,099.
 It is with much sadness that we report the passing of our friend Leo Cloutier on August 23rd, 3:30PM, due to complications caused by cancer, after a long and painful struggle.
Leo was a tireless supporter of the independent service industry, giving of his time and talent to many industry related causes and events. Leo was serving as NESDA Treasurer and Region 5 Director at the time of his passing. For many years Leo traveled to the ESDA summer conferences to promote the industry and to teach the CSM classes. It was our privilege to nominate Leo for membership in the Electronic Industry Hall of Fame in 2010. It was a testament to the high regard our membership held for Leo that the nomination fee was raised on the spot with individual contributions from the members. He will be missed.
We send condolences to his wife, Gina, and brother-in-law, Ernie
TAX BENEFITS FOR HIRING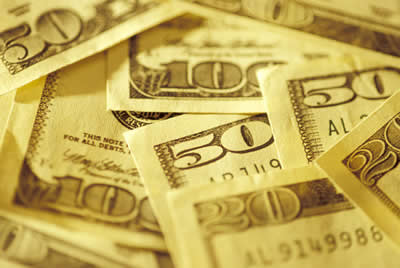 Under the Hiring Incentives to Restore Employment (HIRE) Act, enacted March 18, 2010, two new tax benefits are available to employers who hire certain previously unemployed workers ("qualified employees"). 
The first, referred to as the payroll tax exemption, provides employers with an exemption from the employer's 6.2 percent share of social security tax on wages paid to qualifying employees, effective for wages paid from March 19, 2010 through December 31, 2010.
In addition, for each qualified employee retained for at least 52 consecutive weeks, businesses will also be eligible for a general business tax credit, referred to as the new hire retention credit, of 6.2 percent of wages paid to the qualified employee over the 52 week period, up to a maximum credit of $1,000.
IS YOUR
CUSTOMER HAPPY? 

Feedback is only the first step in the journey to improving the customer experience. The act of gathering feedback from customers in itself raises the expectation that action will be taken. Many of the top companies are realising that there is a need to close the loop by getting back to customers to ensure any issues are resolved.
Collecting info is essential to knowing where you stand with the customer.  You need to know where your issues are.
By consistently closing the loop on customer issues, a database of solutions to issues is built up. Analysis of this database will identify recurring issues. With this knowledge, efforts can be focused to allow similar issues and their cause to be resolved by a single improvement action.
Closing the loop is the first step to learning from customer feedback. By implementing improvements, past sins can be avoided and as customers start to see action being driven from their feedback, loyalty grows.
Professional Servicers Organization of California

|

PO Box 561

|

Cypress

|

CA

|

90630